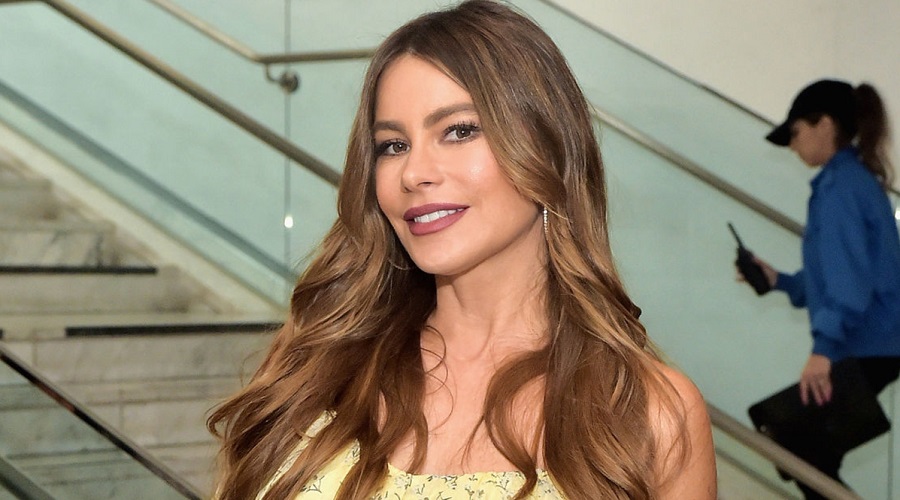 Sofia Vergara is a Hollywood actress and television host best known for her roles in The Modern Family and Hot Pursuit. She is also known for her signature hairstyle: long, curly, and full. Whether it's pinned up or flowing down her back, this beautiful look exemplifies Sofia's passion for style.
Sofia Vergara offers an opportunity to create a polished appearance while maintaining her iconic look. Vergara's thick curls have appeared in shades of black to brown to blonde while still maintaining their shape and volume.
Top 10 Sofia Vergara Hairstyles
Sofia Vergara Two-Tone Hairstyles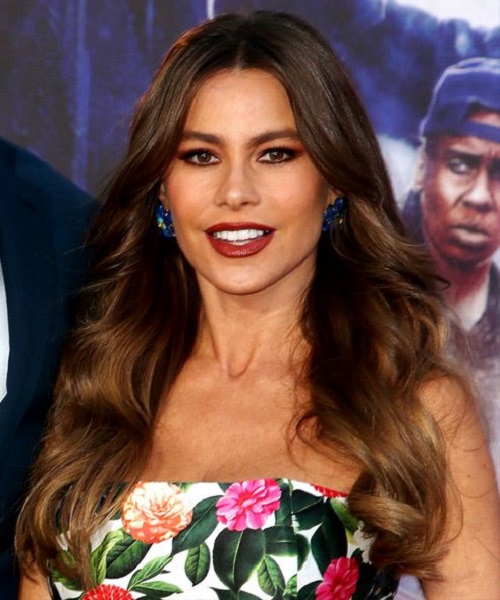 Celebrity hairstyles are always changing. Sofia Vergara, the actress best known for her role on 'Modern Family,' has also changed her hairstyle many times throughout the years. The return of the two-tone hairstyle is an indication that women are looking for unique and personalized looks.
The emergence of this trend in celebrity culture has only increased its popularity. The style, which was originally popular in the 1950s, involves dyeing different parts of your hair in different colors. You can go for a bold contrast like black to platinum blonde or opt for subtle variations like brown to red.
Sofia Vergara Straight Hairstyles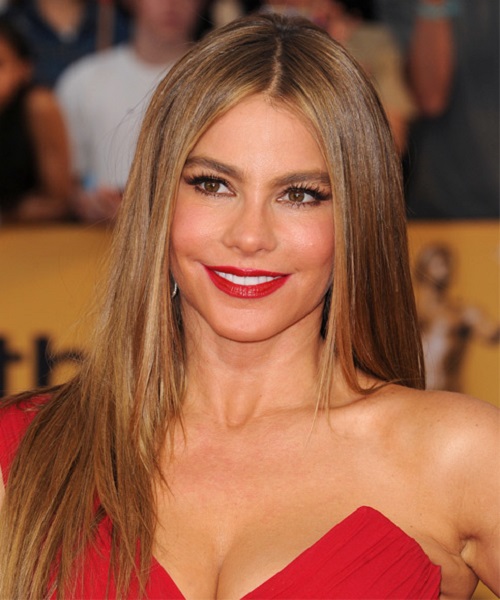 Vergara's hair is naturally curly, but she often wears it straight. Her hair also tends to be very long, which can make it difficult to style on your own. But we found some easy go-to styles that will let you get that celebrity look without any effort.
Her long, dark hair has been her trademark since she first began modeling in the 1990s. Vergara's hairstyles have evolved with the times, from long and straight to sleek and curly.
Sofia Vergara Copper Brunette Hairstyles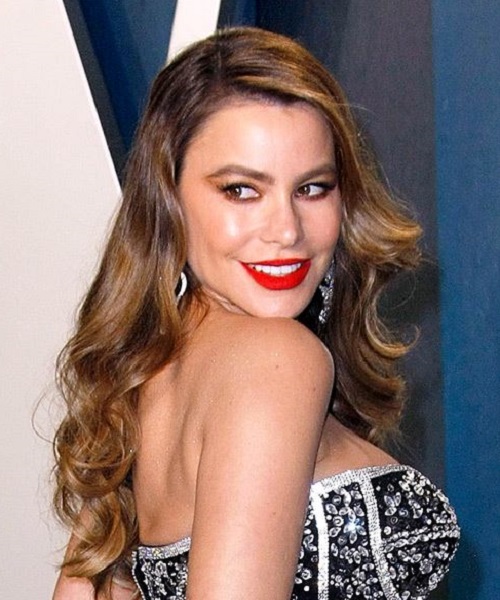 Famed actress Sofia Vergara is known for her many hairstyles. When she has time, she likes to dye her hair copper, which looks fabulous on her skin tone.
With a sexy and sultry look that never disappoints, Sofia Vergara is one of the most recognizable faces in Hollywood. One of her signature hairstyles is her copper brunette hairstyle.
Sofia Vergara Layered Bangs Hairstyles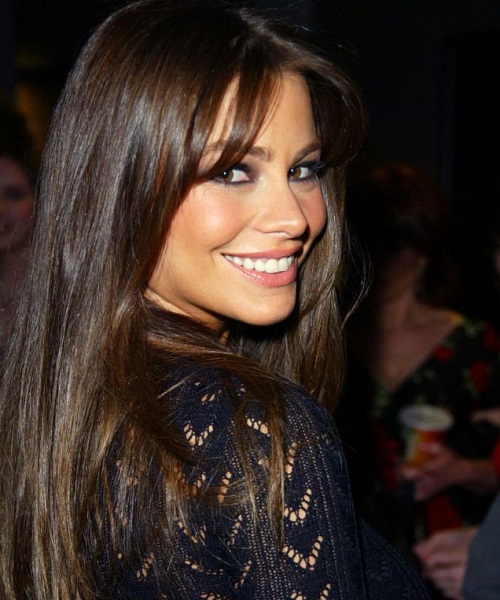 The best thing about these hairstyles is that they are simple and don't require a lot of time to do. Some can be done as soon as you walk out of the shower and others just need a few brush strokes. Sofia Vergara layered bangs hairstyles may be one of the quickest and easiest ways to change up your hair for any occasion!
Layered bangs hairstyles are the best way to draw attention to your eyes and cheekbones. They can be cut straight across at the end, or swept up like a pompadour. The best thing about them is that they are easy to maintain!
Sofia Vergara Wavy Hairstyles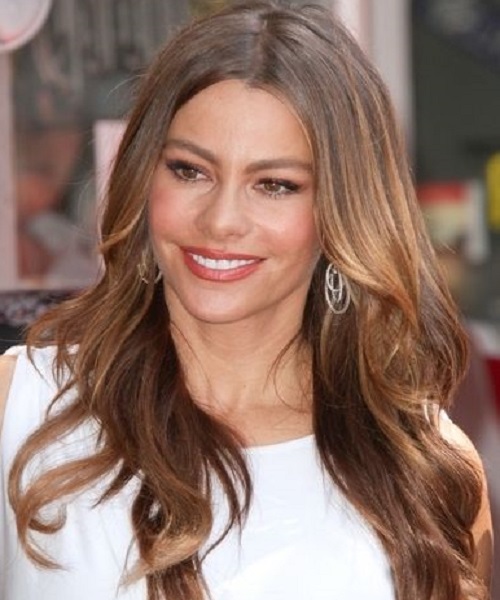 Sofia Vergara is a Colombian actress and producer that has become a household name due to her breakthrough role in Modern Family. The first thing any woman notices about her is her long, thick, gorgeous hair. She effortlessly pulls off some of the most enviable hairstyles.
Many people love Sofia Vergara's wavy hairstyles. Wavy hairstyles are the easiest of all to maintain as they require little more than a brush and a comb.
Sofia Vergara Honey Blonde Hairstyles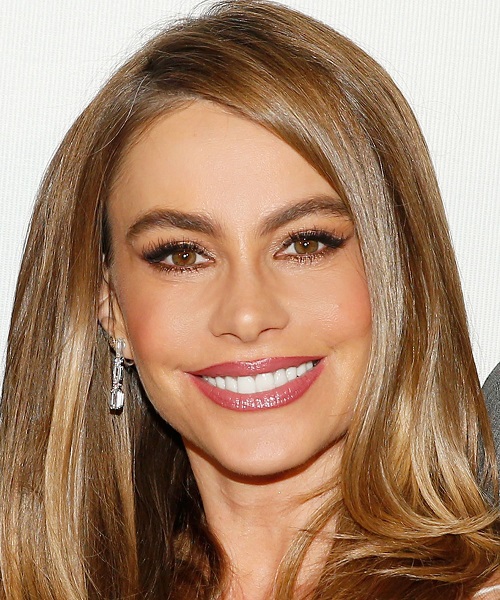 Every woman wants to be beautiful and that is why we constantly search for new beauty trends. Sofia Vergara has been a celebrity trendsetter since the beginning of her time in Hollywood, Honey blonde is a beautiful hair color that many women are opting for.
Sofia Vergara, the actress and executive producer of Modern Family, has been seen with honey blonde tresses in numerous pictures. Many have taken to social media to express their admiration for the celebrity's stunning looks.
Sofia Vergara Chestnut Brunette Hairstyles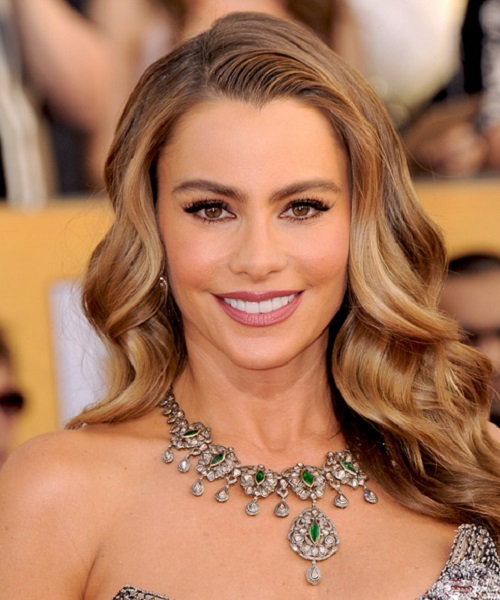 Sofia Vergara is one of the sexiest women on the red carpet. She has been able to maintain her beauty not only on-screen but in real life as well. One of her most famous looks is her chestnut brunette hair color.
It's rich, yet natural-looking and adds a very sexy touch to her usual look. She chooses hair colors that suit her skin tone, instead of using her hair as an accessory.
Sofia Vergara Auburn Hairstyles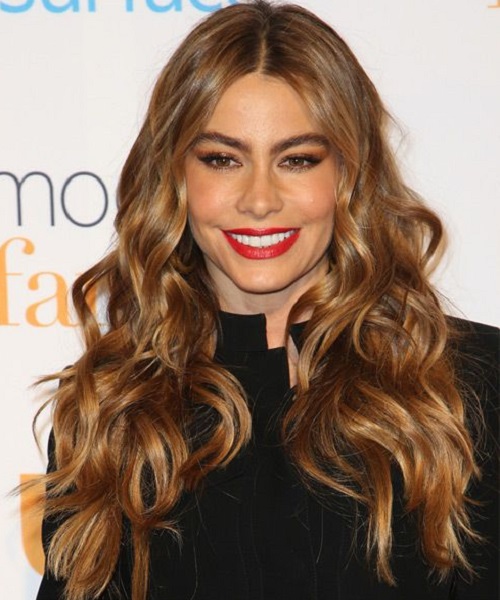 Sofia Vergara, one of the most recognized Latin actresses in Hollywood, recently rocked an Auburn hair color for a photoshoot with Harper's Bazaar. With this new shade, Sofia joins an elite group of celebrities that have embraced the trend of natural red-brown tones.
Auburn hair is a hair color with a variety of shades and tones. From the light and soft-looking Auburn hair to the deep and rich Auburn, there are many ways that you can experiment with your hairstyle to find what suits you best.
Sofia Vergara Updo Hairstyles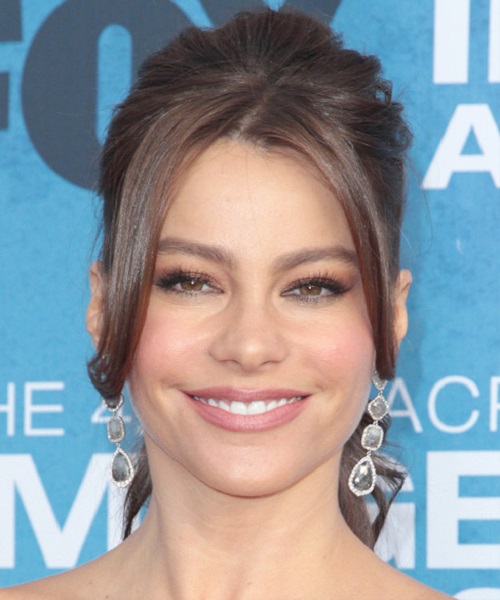 Sofia Vergara is one of the most famous Latinas in Hollywood. She is best known for her role as Gloria Delgado-Pritchett on ABC's Modern Family, and has also taken on roles in movies like Fools Rush In and Hot Pursuit.
One of her most iconic hairstyles is the updo that she wore on her red carpet appearance at Cannes Film Festival. Updo hairstyles that you can wear as well as some information about this beauty. People often say that updos are becoming more and more popular.
Sofia Vergara Side Swept Bangs Hairstyles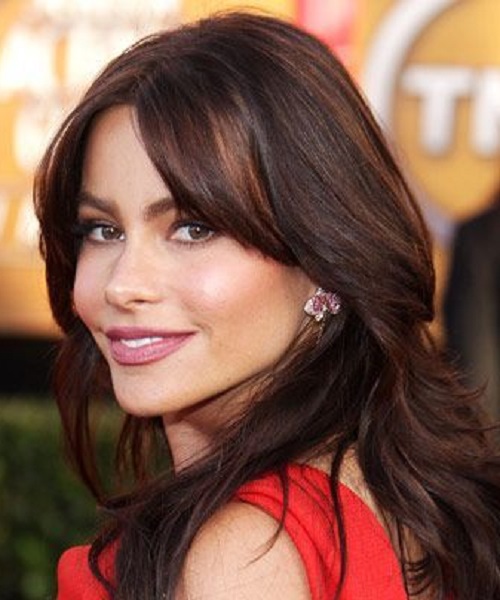 In today's society, where celebrities are seen as role models for society to emulate, the trend of copycatting is increasing. Whether it is an Emma Stone eyebrow, a Kylie Jenner lip, a Kate Middleton wave, or a Victoria Beckham Posh Spice up-do, the "trend" of celebrity hairstyles has become a societal issue.
Her side-swept bangs are just one of many innovative hairstyles she has created over the years. One celebrity who has seen her hairstyle copied relentlessly over the years is Sofia Vergara. approach to red-carpet fashion is her unique hairstyles, which often involve a combination of elevated updos and bold side-swept bangs.
Sofia Vergara New Haircut
Sofia Vergara is changing up her look and fans will not be able to deny that she always looks sexy. The actress just debuted a new haircut for her role in the movie Chef which is a box braided hairstyle. This new hair has been the talk of the town and has been leading in trending topics on Twitter.
She changed her hair from long, flowing locks, to short and curly hair with a side part. She has been seen sporting a new haircut which is shorter than her typically long hair.
Conclusion
Sofia Vergara is not only a gorgeous woman inside and out, but she has some of the most enviable hairstyles too. She is well-known for her bouncy curly hairstyle that's always in style.
Her other popular hairstyles include her side braid, pixie cut, and bob, which are perfect for any occasion. Sofia's hair is naturally brown with blonde highlights, but it isn't always easy for her to keep up with the latest hair trends
Read More
About Author (Sheila R. Wright)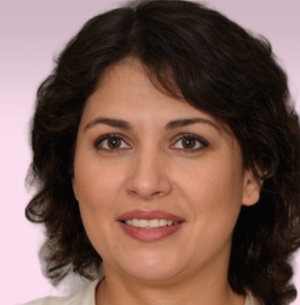 Hi, this is Sheila R. Wright, AstylishFashion's digital fashion editor. I love to write. The blog covers everything from the latest style news to trend and shopping features, red-carpet fashion and designer profiles, and being responsible for styling celebrity and fashion shoots for the site. Get Started To Read …